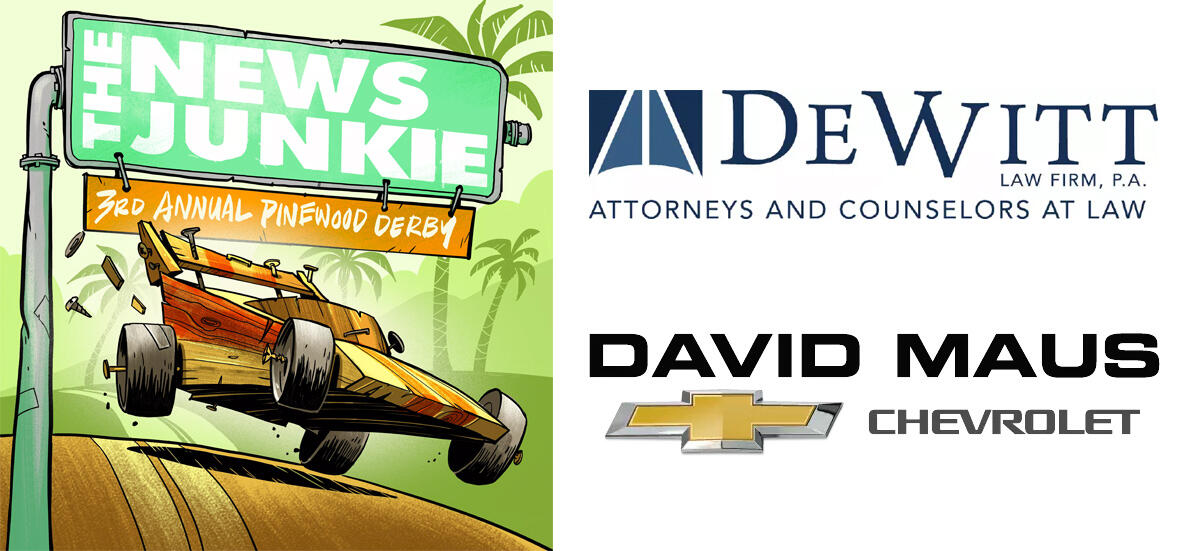 Moses Dewitt of the Dewitt law firm presents the 3rd annual News Junkie Pinewood Derby this Sunday, July 14th at Ace Café Orlando from noon till 4 pm!

The derby kits are sold out but you can still join in the fun! It's a free event to attend - bring the whole family to watch the races, eat and drink at Ace Café Orlando!

We'll have a News Junkie pop up shop with merchandise and over 1,000 newly designed magnets for game of magnets! Special Thanks to David Maus Chevrolet.