Texas Hunts 'Most Valuable NFL Collectable' Ever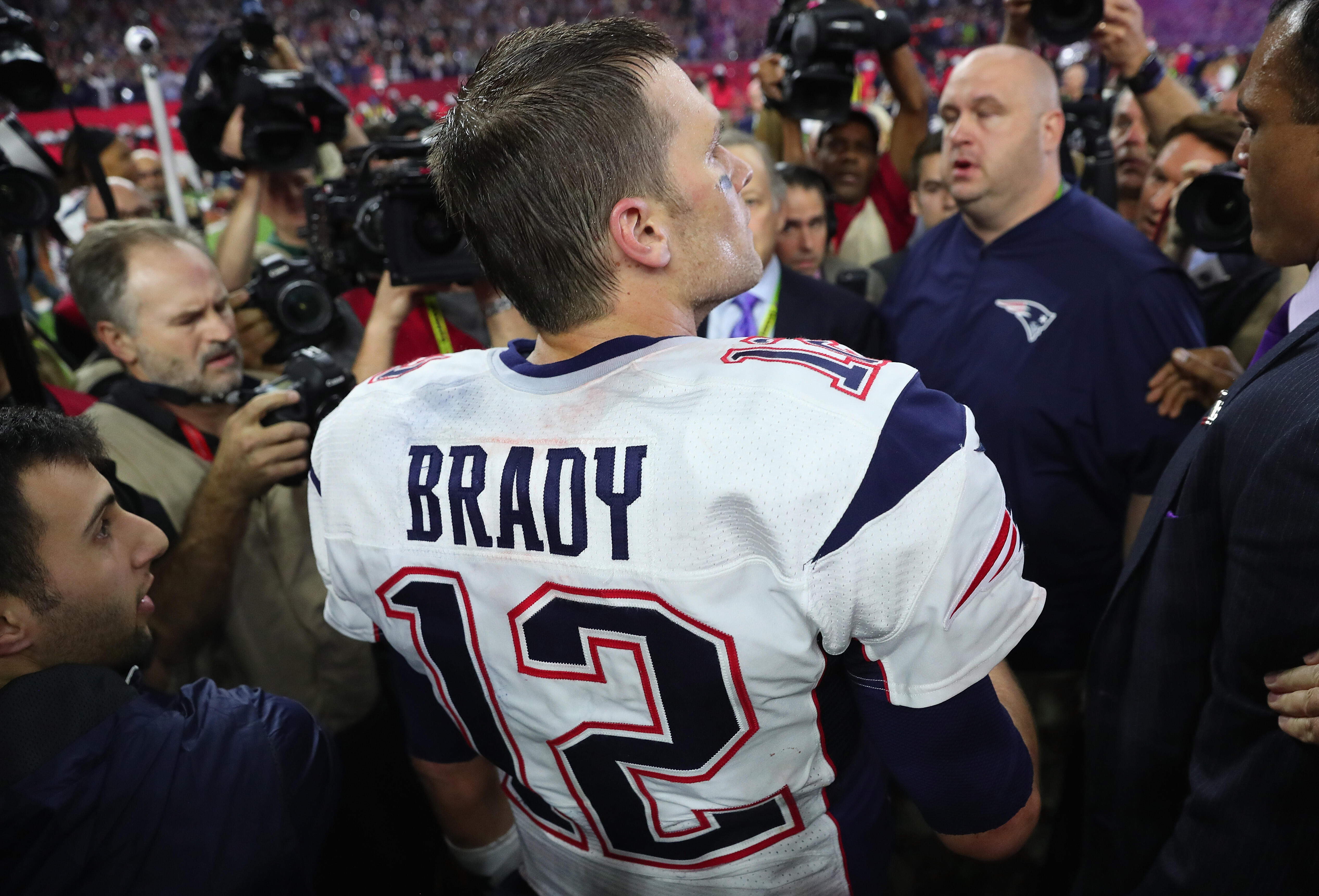 The Super Bowl is over, but JerseyGate is in full swing. QB Tom Brady, who couldn't find his game-winning jersey after the main event Sunday, suspects it was stolen from the Patriots locker room, and now Texas Lt. Gov. Dan Patrick has called in law enforcement to track it down, the Texas Tribune reports. Both the Houston Police Department and the Texas Rangers (the agency, not the MLB team) are on the jersey's trail, per a statement.
Patrick notes state pride, citing Texas' "very high value on hospitality and football," calling the jersey perhaps "the most valuable NFL collectable ever" (For the Win says it could now fetch in the seven figures), and adding, "It is important that history does not record that it was stolen in Texas." Meanwhile, Brady noted Monday that if the jersey pops up on eBay, "someone let me know," ESPN reports. (Men's Health lists 11 people who could've lifted the jersey.)
Read the full story on Newser.com
Photo: Getty Images

Monsters in the Morning
You wanted the best. You got the best! The Monsters in the Morning on REAL Radio 104.1!
Read more