Transgender Boy Forced to Wrestle Girls Causes Stir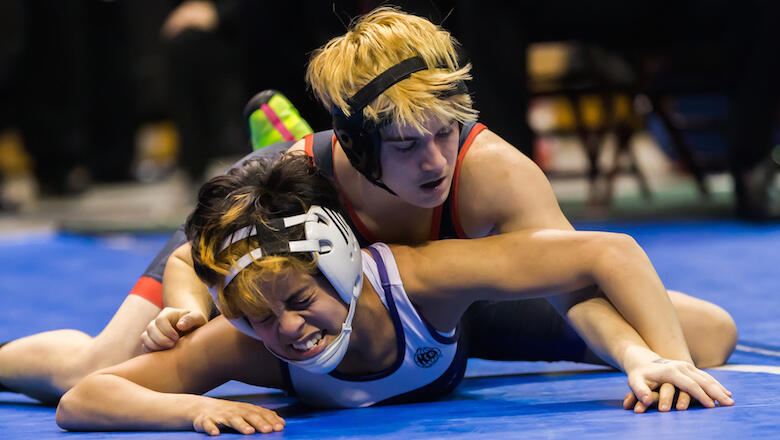 Mack Beggs of Euless Trinity High School, a 17-year-old transgender boy completed an undefeated season Saturday by winning a controversial Texas state girls' wrestling title in an event clouded by criticism.
After winning his third straight match of the Texas state tournament Saturday, wrestler Mack Beggs of Euless Trinity High School headed to the championship match—of the girl's 110-pound weight class.
The Forth Worth Star-Telegram reports Beggs was born female and is transitioning to male. The transgender teen, who has been taking testosterone for more than a year, is 56-0 this season. Some girls at the tournament have forfeited rather than wrestle against Beggs; others have left the mat in tears. After one match, a mother in the stands yelled "cheater" at Beggs while complaining about "how beefed up" he is.
Read the full story on Newser.com
Photo: Getty Images

Monsters in the Morning
You wanted the best. You got the best! The Monsters in the Morning on REAL Radio 104.1!
Read more