Pearl Jam Joins the Rock and Roll Hall of Fame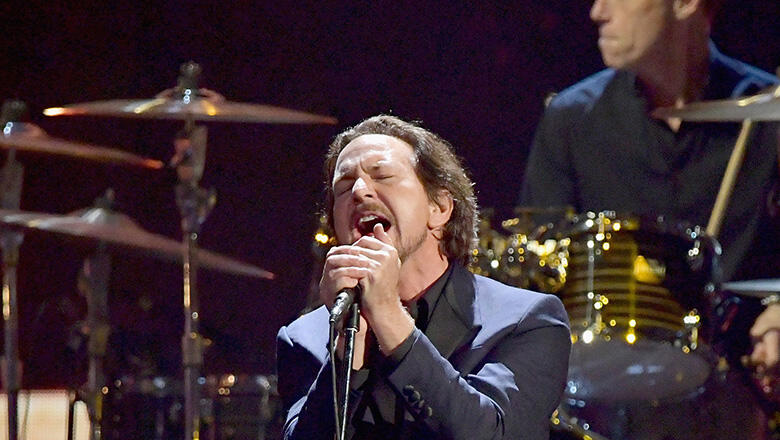 Pearl Jam is now in the Rock and Roll Hall of Fame.
The band was inducted by David Letterman, who welcomed the band to his "Late Show" seven times, since 1996. In 2006, Letter had Pearl Jam perform a 10-song set for his audience. He agreed to induct the band after Neil Young canceled due to an illness, according to Rolling Stone.
Several members of the band gave speeches and Pearl Jam closed the set with a raucous three-song set of "Alive," "Given to Fly" and "Better Man."
"Every time they were [on my show]," Letterman said of Pearl Jam, "they would blow the roof off the place. For years I did a show without a roof on the damn theater."
The band welcomed all its former members to attend the festivities. The individual inductees were Vedder, bassist Jeff Ament, guitarists Mike McCready and Stone Gossard and drummers Matt Cameron and Dave Krusen.
Pearl Jam and Tupac Shakur are the first members of the Rock and Roll Hall of Fame who began their careers in the 1990s to be inducted.

Monsters in the Morning
You wanted the best. You got the best! The Monsters in the Morning on REAL Radio 104.1!
Read more