Nerdy News: Guardians' Weird Lawsuit, Roseanne Reboot, Avril Lavigne and more!
Guardians of the Galaxy is involved in a very strange lawsuit. A dude is suing over a 'first date from hell'. What happened? His date was texting through the movie. And James Gunn has tweeted his thoughts of the lawsuit.
SMALL SPOILER: There is now a petition for Michael Rooker to be in the Mary Poppins Returns film. You can sign the petition below and here's some awesome pics too! Michael Rooker with Mary Poppins and a custom Yondu Mary Poppins Pop!
A lot of TV shows have gotten the axe:
ABC has cancelled: Last Man Standing, The Real O Neals, Secrets and Lies, American Crime and more
CBS: 2 Broke Girls, The Odd Couple, Joel McHale's The Great Indoors and more
Fox: Pitch, Sleepy Hollow, Rosewood and more
NBC: The Blacklist: Redemption, Aquarius, Emerald City and more
ABC is bringing Roseanne back! How awesome is that! And most of the original cast is coming back!! I wonder how they will handle Dan's death since they killed him by heart attack. Maybe they'll take the Dallas approach and he'll come out of the shower and it was all a dream.
I love a good conspiracy theory! They say she died when she was 19 and was replaced by a girl named Melissa. Here's the evidence: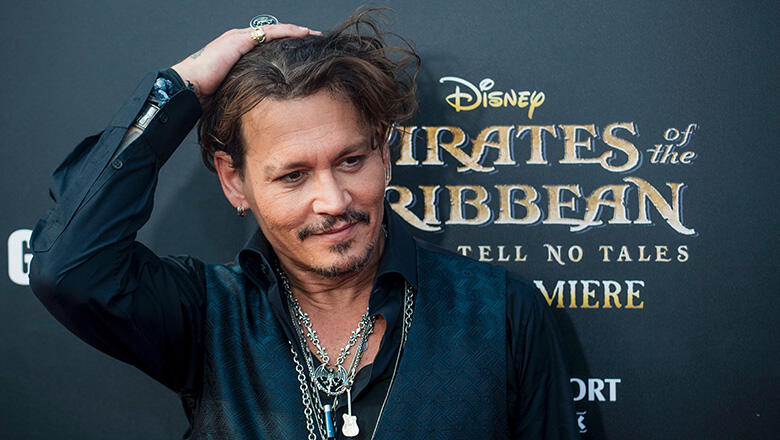 The new Pirates of the Caribbean movie has apparently fallen into the hands of a different kind of pirate, and they're threatening to make it public unless a ransom is paid.
Disney CEO Bob Iger told employees Monday that hackers have seized a Disney movie and are demanding a massive Bitcoin payment, the Guardian reports.
Read more: http://realradio.iheart.com/articles/national-news-104668/hackers-threaten-to-release-new-pirates-15833162/#ixzz4hLVw2KYm
Iger, widely believed to have been talking about franchise reboot Pirates of the Caribbean: Dead Men Tell No Tales, said the unidentified hackers threatened to release five minutes of the movie online followed by 20-minute chunks until the ransom was paid or the entire movie was leaked. The movie is scheduled for a May 25 release.
Read the full story on Newser.com
Photo: Getty Images
Nerd of the Week: Russ Rollins!
He totally fan girled out over the American Wrestler: The Wizard earlier this week and it was one of my favorite things to see.
And he might be writing a comic book with Jeff Kaufman! Stay tuned on that!!!

Monsters in the Morning
You wanted the best. You got the best! The Monsters in the Morning on REAL Radio 104.1!
Read more