Adele Stops George Michael Tribute, Drops F-Bomb & Starts Over (VIDEO)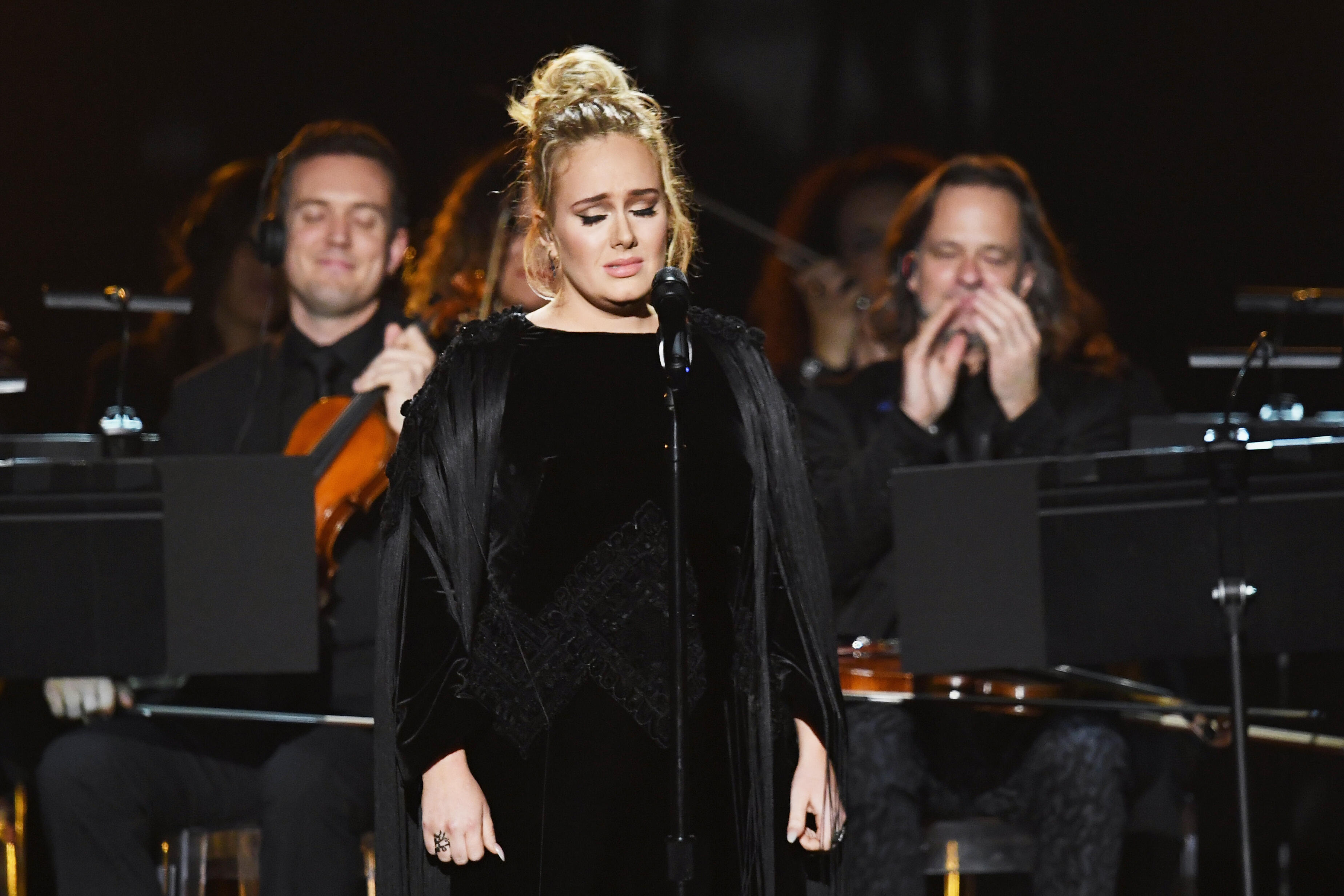 After performing her juggernaut ballad "Hello" to open the 59th Annual Grammy Awards Sunday night, Adele returned to the stage to deliver a musical tribute to George Michael, who passed away on Christmas Day last December.
Early into her "Fastlove" rendition -- which saw a montage of George Michael photos and videos projected onto the big screen behind her -- the British singer noticed her performance was a bit off-key, prompting her to swear and stop the music for a do-over.
"I know it's live TV, I'm sorry," she said mid-performance before dropping series of expletives. "I can't do it again like last year. I'm sorry for swearing and sorry for starting again, can we please start it again. I'm sorry, I can't mess this up for you. I'm sorry." By the end of her performance, Adele was visibly devastated and broke down in tears. Despite her restart, she was greeted with a standing ovation from her colleagues inside the Staples Center, including Rihanna and Jennifer Lopez.
In 2016, Adele's live performance of "All I Ask" from her record-breaking album, 25, was memorable for the wrong reasons. Following her set, she took to Twitter and revealed: "The piano mics fell on to the piano strings, that's what the guitar sound was. It made it sound out of tune. S**t happens. X."

Monsters in the Morning
You wanted the best. You got the best! The Monsters in the Morning on REAL Radio 104.1!
Read more