Warriors' Durant Leaves Game With Knee Injury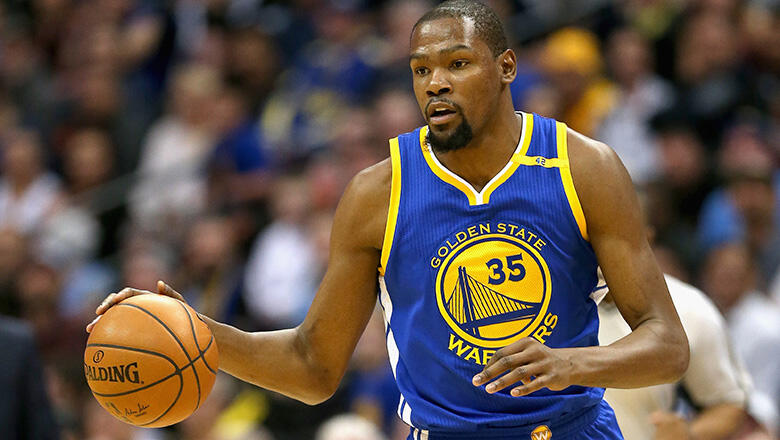 Kevin Durant's night in his hometown isn't going as planned. The Warriors' star forward suffered a hyperextended left knee and didn't return in their matchup with the Wizards. Durant will have an MRI to see the extent of the injury. Golden State head coach Steve Kerr said they don't have any info yet.
It occurred during the opening minute of the first quarter when Zaza Pachulia fell backwards into Durant's leg. The Vertical's Adrian Wojnarowski tweeted "Sources: Warriors, Kevin Durant's inner-circle bracing for tough news on KD's knee, awaiting MRI result. Fear is he's out months, not weeks." He continued "Warriors and Durant will know full extent of injury after tests on Wednesday, but there's real doubt about a regular season return." The Warriors lost to Washington, 112-108. They are at the Bulls on Thursday.
Photo: Getty Images
Read more: http://realradio.iheart.com/articles/sports-top-stories-104670/warriors-durant-leaves-game-with-knee-15604614/#ixzz4a5SxiVPK

Monsters in the Morning
You wanted the best. You got the best! The Monsters in the Morning on REAL Radio 104.1!
Read more