Corey Taylor Calls Chad Kroeger "An Idiot" Who Has a "Face Like a Foot"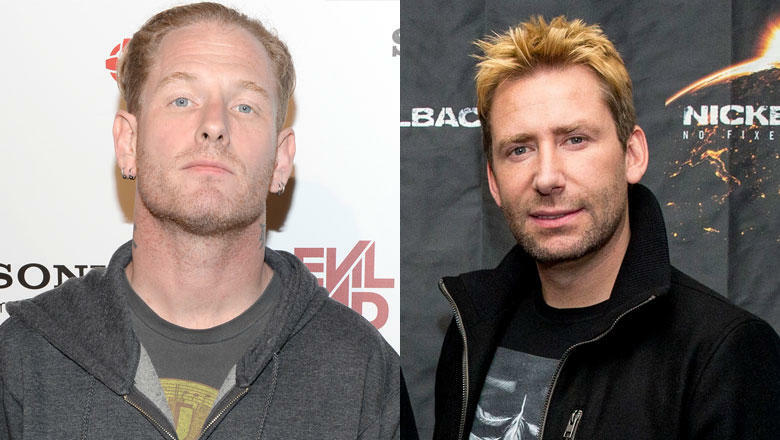 Nickelback frontman Chad Kroeger went off on Stone Sour and Corey Taylor after having a few too many beers in a recent interview, calling the band "Nickelback-lite," challenging them to write a hit song, and finished by calling Slipknot a gimmick. Well, them's fightin words and the always outspoken has responded by calling Kroeger "an idiot" who has a "face like a foot."
In an interview with Arizona's 98KUPD, Corey Taylor was asked about the "beef" and his response was hilarious as usual. "Here's the deal, I'm sitting there trying to figure out how I was going to handle this, 'Cause it's so funny. So apparently he was just like a lil' drunk and he snapped on Stone Sour, dude. Not only Stone Sour, but Slipknot," Taylor said.
"You know what? I've never said it was easy to write a hit song. I don't know what the hell planet he's living on. Apparently, it's planet Kroeger, because there must be good weed there because he's an idiot."
"Here's the thing, I was so cued up to say some stuff about him. And then I just started reading all the comments online. I don't have to say a damn thing—he is not a liked person. That's all we have to say about it."
Then the gloves really came off when he Taylor talked about Kroeger's comments on Slipknot.
"This is what I would say, you can run your mouth all you want. All I know is I've been voted sexiest dude in rock wearing a mask—You've been voted ugliest dude in rock twice, without one, stick that up your ass."
Watch the full interview below:

Monsters in the Morning
You wanted the best. You got the best! The Monsters in the Morning on REAL Radio 104.1!
Read more