Gene Simmons Withdraws Devil Horns Application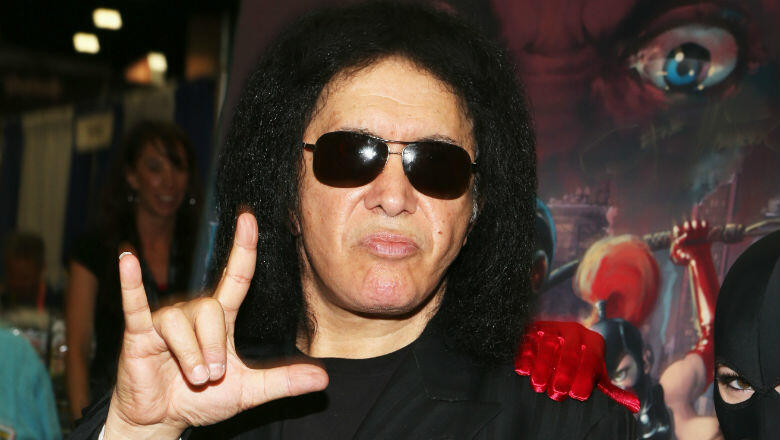 Gene Simmons has withdrawn his application to trademark the devil horns hand gesture used by rock and metal fans all over the world.
Last week, it came to light that the Kiss star had filed an application to brand an action described as consisting "of a hand gesture with the index and small fingers extended upward and the thumb extended perpendicular."
That drew criticism from Ronnie James Dio's widow Wendy and Coven's Esther "Jinx" Dawson who both slammed the Kiss star saying the gesture was in the public domain.
Now, the original papers filed at US Patent and Trademark Office have been updated and say that Simmons' claim has been abandoned.
The papers read: "The owner of the trademark application withdrew (e.g. abandoned) the application and the application is no longer active."
The Hollywood Reporter originally said that the bassist and vocalist claimed he first used the hand gesture in November, 1974, during the band's Hotter Than Hell tour.
But Simmons told issue 196 of Classic Rock that he got the inspiration for the devil horns from Spider-Man and the way he shoots webs from his wrists.
Simmons said: "We laid down the templates. When you see bands rocking out in sync, that's us. When you see bands putting up that two-fingered devil horn salute, that started with Kiss."

Monsters in the Morning
You wanted the best. You got the best! The Monsters in the Morning on REAL Radio 104.1!
Read more