Taylor Swift Wins Countersuit Against DJ David Mueller In Groping Trial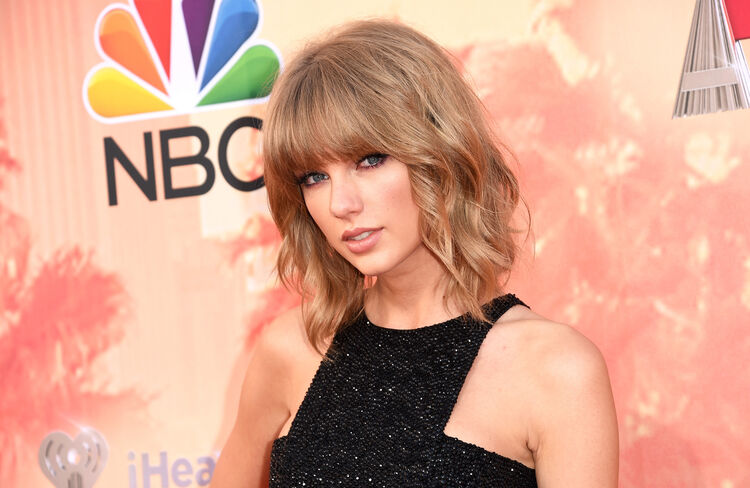 Taylor Swift's groping trial officially ended Monday after she won her countersuit against former DJ David Mueller, who was found guilty of inappropriately touching the singer during a 2013 meet-and-greet. Following four hours of deliberations, the jury unanimously decided Mueller assaulted Swift and awarded her $1.
As Gossip Cop reported, Mueller's lawsuit against Swift was dismissed Friday after a judge decided there was insufficient evidence to suggest she caused him to get fired from his radio hosting gig. The former DJ had filed a $3 million lawsuit against the singer, claiming she falsely accused him of grabbing her butt while posing for a photo backstage at one of her 2013 concerts, leading to his wrongful termination from a radio station. The judge ultimately decided that Swift wasn't legally responsible for Mueller losing his job, but the jury could still find her mom Andrea and radio liaison Frank Bell liable.
The trial continued Monday to address those remaining claims, as well as the singer's countersuit against Mueller for assault and battery. As Gossip Cop noted, Swift countersued for just one dollar as her lawsuit was filed to raise awareness about sexual assault, as opposed to financial gain. Swift reportedly broke down into tears as lawyers on both sides presented their closing arguments earlier today, the sixth day of the trial.
Mueller's attorney, Gabriel McFarland, reportedly held up the photo of Swift and his client during his closing statements and asked the jury if the smiling singer looked like she'd just been assaulted. Swift's lawyer, Douglas Baldridge, shot back during his closing argument that there's no logical reason his client would make up a story about Mueller grabbing her butt. Baldridge stated, "[Mueller] can't take responsibility for what he is doing," before calling the former DJ's lawsuit "shameful and cowardly."
Following the closing statements, the eight-person jury consisting of two men and six women exited the court and began to deliberate for four hours. In the end, they unanimously determined Mueller groped Swift and awarded her the $1. In addition, the jurors found that Swift's mom and Bell both did not do anything improper to interfere with Mueller's employment. It was a complete victory for Swift's camp, and a total loss for Mueller.
Read more: http://realradio.iheart.com/content/2017-08-14-taylor-swift-wins-countersuit-against-dj-david-mueller-in-groping-trial/#ixzz4ppI3IT8J

Monsters in the Morning
You wanted the best. You got the best! The Monsters in the Morning on REAL Radio 104.1!
Read more