Monsters Christmas Wish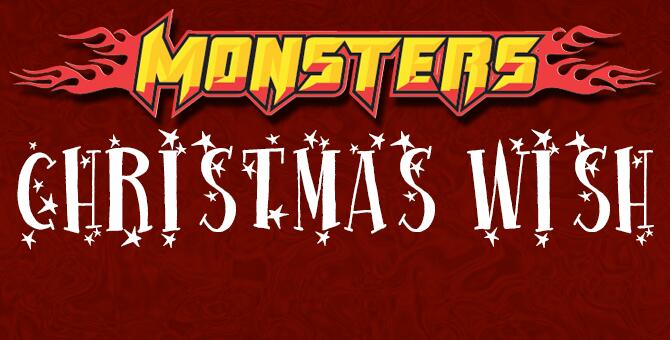 The Monsters Christmas Wish Show will be Wednesday, December 13th. You will be able to call and put your Christmas Wish out into the universe.
You can also submit a wish online. If you have a Christmas Wish and need help, register (if you don't have an account) and submit your Christmas Wish.
If you want to help someone and grant their wish, make a comment on their wish. And send your info to Blogging Molly at amanda@realradio.fm and tell which wish you want want to grant, and she'll help get you guys together.
By submitting a wish on the website is not a guarantee that you're wish will be granted. Hopefully, there is someone out in the universe who will be kind enough to help you out.